Dr. Mary Crutchfield Thompson
Community Caregiver
For generations, Tufts University School of Dental Medicine has fostered a culture of service and community action. Dr. Mary Crutchfield Thompson (D30) embodied these values. Only two other African-American women—Jessie Gideon Garnett (D19) and Jeannette Banks, who graduated a few years later—preceded Crutchfield Thompson. Breaking barriers, however, was only a part of her legacy, which included a lifelong commitment to community dentistry and racial equality.
When she came to Tufts around 1925, Crutchfield Thompson joined the local chapter of the predominantly black sorority Alpha Kappa Alpha, where she met Garnett—a charter member of Tufts AKA—and developed values that served her for the rest of her career. Together, the "Ivy Leafs," as AKA sisters were known, performed community service around Boston and across the country.
Shortly after graduation, "Dr. Mary," as she was known, began volunteering one day a week at the Boston Dispensary while starting a private practice and the Children's Dental Clinic. Crutchfield Thompson treated patients at her house on Windsor Street, using the dental instruments she had purchased during her second year at Tufts. This humble arrangement worked, she said, because "at least [I] didn't have to pay office rent . . . and if I was out, Mother was there to answer the telephone."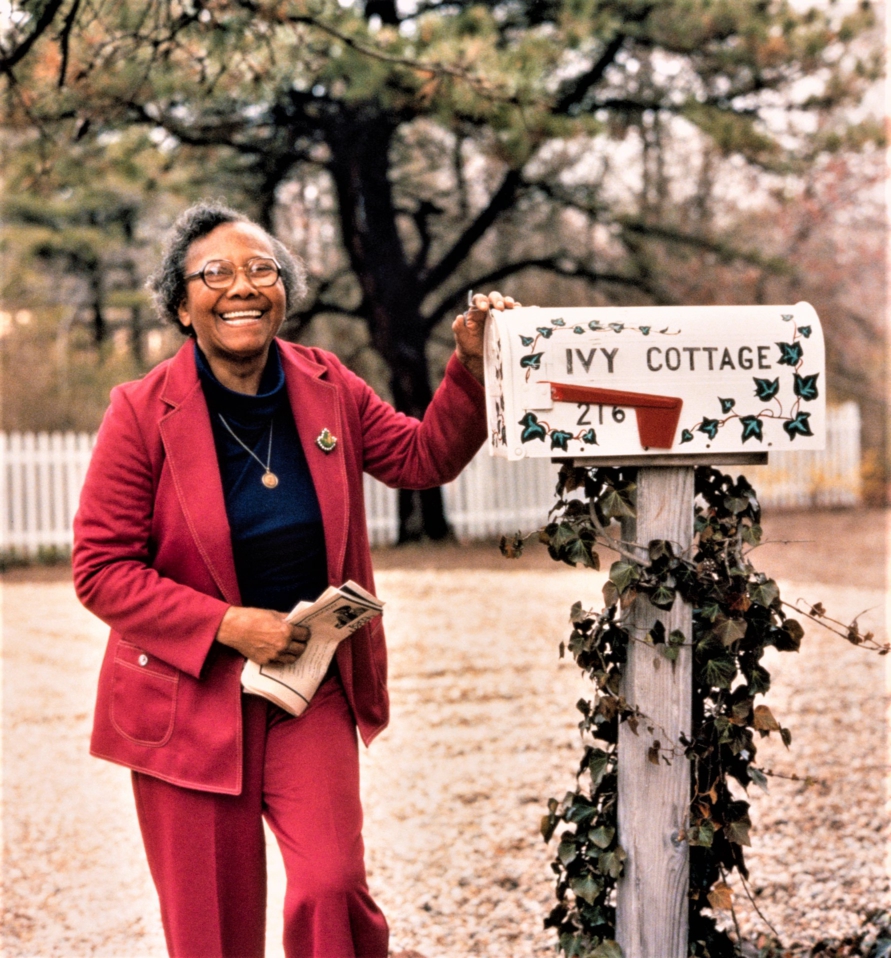 Serving the public during the Great Depression demanded a spirit of generosity. Patient emergencies often came in the middle of the night, and many out-of-work patients could not afford tooth extractions and other procedures. Thompson regularly helped them anyway. "If only I had the money that was owed to me," she mused decades later, "I really could live on Easy Street, take a trip around the world or something."
Despite her good deeds, Crutchfield Thompson faced racial and gender discrimination throughout her career. She joined the student union at Tufts, where a few individuals "just didn't want black people in there." These challenges persisted. Around 1940, Crutchfield Thompson applied for a job at a local school. For years, she could only work as a dental assistant in the school, "because every time they had the [entry] exam for school dentists, they would put 'male only'" in the advertisement." The school board refused to budge even after she aced the test.
Discrimination never slowed Dr. Mary down. She knew Dr. Dorothy Boulding Ferebee, an African-American graduate of the Tufts Medical School who had become a professor at Howard University and an administrator of the Mississippi Health Project. This AKA initiative provided free health services to black communities in the Deep South. For a few years, only doctors and nurses traveled with the Mississippi Health Project, but no dentists. That's when Crutchfield Thompson volunteered.
The intense poverty in Mississippi shocked her. "Terrible," she called it. "There were shacks and all of that, a mess of rutty, muddy roads" leading to the homes of rural sharecroppers. Mississippi Health Project volunteers went from county to county, visiting churches and schools. "Sometimes we didn't have a table," Crutchfield Thompson remembered, "so we'd take the door off and pad it with newspapers, and then put a sheet over it and lay out the medicines."
Along with her husband, Oscar Thompson, Dr. Mary was also committed to racial justice. The couple battled housing discrimination in and around Boston and received an NAACP award for their work in the 1970s.
In 1976, the Ivy Leafs established a scholarship at the Tufts University School of Dental Medicine in Crutchfield Thompson's name. Shortly thereafter, she summarized the commitment to community health and public service for which she is remembered: "I don't think work hurts anybody," she told an interviewer. "I think it's your attitude toward it, whether you like the things you're doing, and I always did. . . [I]f I had it to do over again, I'd be a dentist again. With all its heartaches and its hard work."