Improving Dental Medicine Everywhere
The Expansion of the TUSDM Research Program
In the middle of the twentieth century, TUSDM faculty and students embraced their institution's vigorous new commitment to research. Their insights and discoveries contributed to broader scientific developments that refined the practice of dentistry and dental medicine everywhere. Assessing new developments just after TUSDM celebrated its 100th anniversary in 1968, two faculty members noted that, in the early 1970s, "a new breed of research[er] [was] developing" at Tufts, "one with a dental degree and a doctorate in one of the basic science disciplines."
Some breakthroughs came from TUSDM alumni who did groundbreaking work during later phases of their career. Dr. Michael G. Buonocore (D45) studied plastic sealants, for example, revolutionizing the fields of preventive and restorative dentistry. A Brooklyn native, he served a stint in the U.S. Army between dental school and a research position at the Eastman Dental Center in Rochester, New York. First at Tufts and then at Eastman, Dr. Basil Bibby (D39)—who had served as the dean of the TUSDM from 1940 to 1947—encouraged Buonocore to apply his chemistry background to dental research.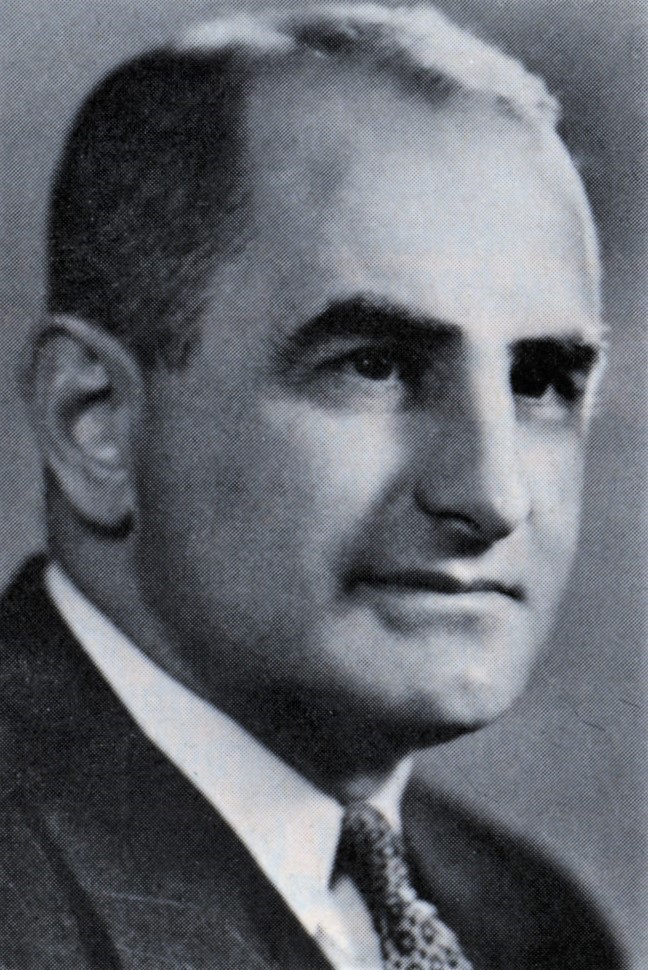 Buonocore earned the moniker "father of adhesive dentistry." In 1955, he published a classic article theorizing that adhesive bonds could be used to seal tooth enamel, thereby preventing tooth decay and the formation of cavities. Working with a research staff, Buonocore tested countless chemicals and techniques in his search for a lasting dental sealant. He published articles in 1967 and 1971 which, together, set forth a new method that used ultraviolet light and weak acids to adhere plastic sealants to teeth, creating a long-term barrier that protected against tooth decay and paved the way for future research in restorative and esthetic dentistry. One dental historian recently ranked Buonocore's work among the most significant achievements in dental research in the past 100 years.
Many other specialists made discoveries or found innovations inside TUSDM facilities. Dr. Thomas Murnane (D62) took four degrees from several departments at Tufts University and was associated with the school as a student, faculty member, and administrator for over a half century. After completing his undergraduate studies at Tufts, Murnane graduated from TUSDM in 1962, earned a certificate in oral surgery three years later, and then finished a research doctorate shortly thereafter.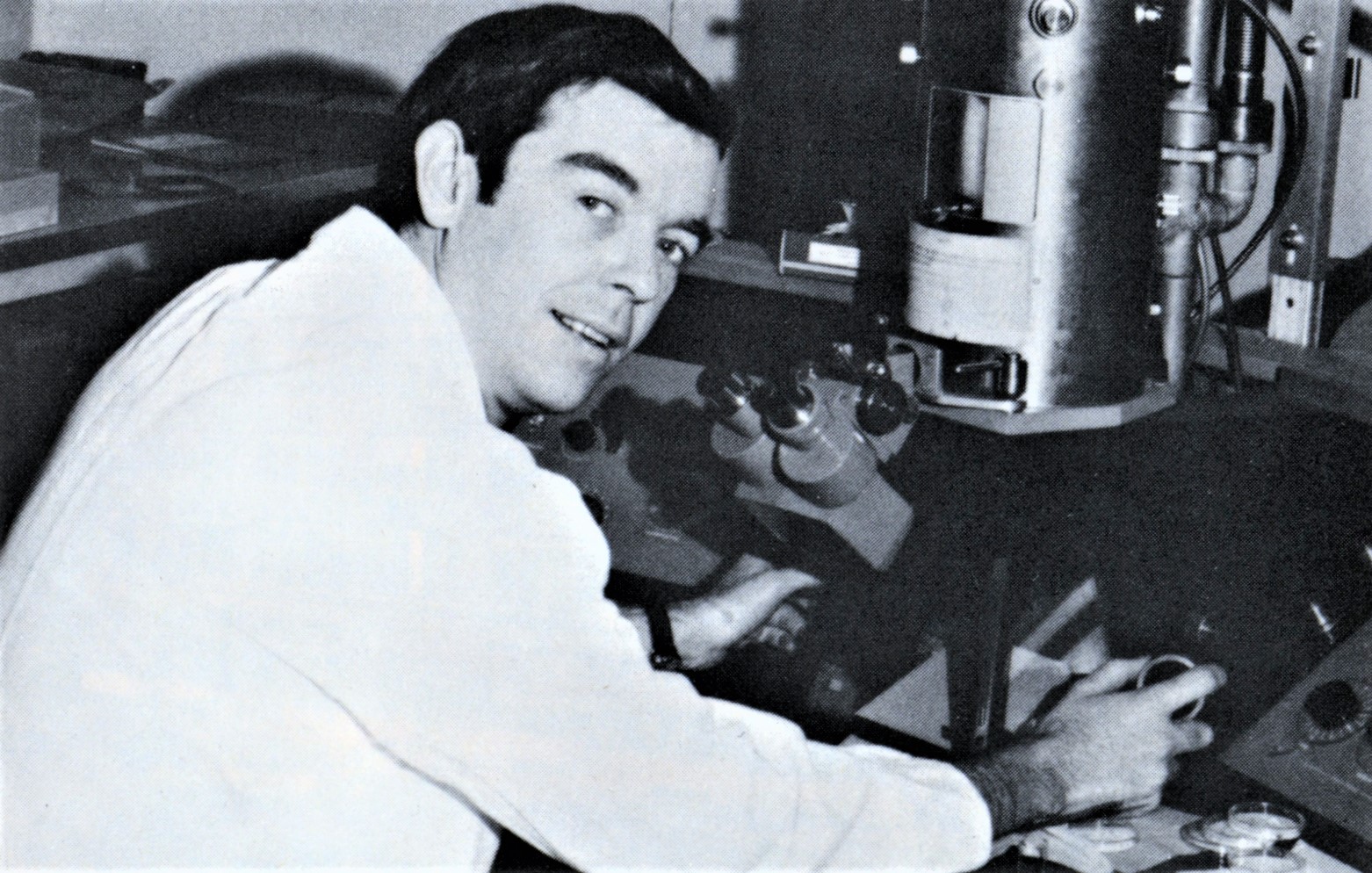 In the 1960s, Murnane was a surgeon and dedicated research scientist. Deeply interested in the study of anatomy and its applications for designing new oral surgeries, he used electron microscopes to examine the squamous cells in the jaws of lab rats. His studies helped pioneer the development of new methods for treating mandibular joint dysfunction in humans. Over his long career, Murnane served as an associate dean of TUSDM and senior vice president of Tufts University. He was also an active and successful fundraiser.
After graduating from TUSDM, Dr. Bruce Baum (D71) became a researcher at the National Institutes of Health where he established a dry-mouth clinic that pioneered the use of pilocarpine, a drug developed to treat dry eyes, to help patients with only partially functional salivary glands. In the early 1990s, he began working to improve on this technique by using gene therapy as a treatment for dry mouth, especially for head and neck cancer survivors. The recipient of myriad national research awards, Baum went on to become the director of the National Institute of Dental and Craniofacial Research's gene therapy and therapeutics research program.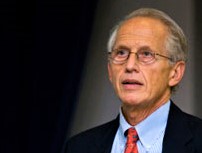 Research has continued over several generations at TUSDM. As faculty and students have broadened their areas of expertise, the school has sought to accommodate their efforts by expanding laboratory space. When TUSDM moved to its current location at One Kneeland Street in 1972, the ten-story building included space for new research facilities. After five additional floors were added in 2009, new labs opened on the building's redesigned sixth floor.
Today, TUSDM faculty and students work on a wide array of research projects. In the last twenty years, several have made major breakthroughs that have significantly improved patients' lives and won recognition from across the profession. Dr. Athena Papas discovered treatments for a variety of oral maladies, including a liquid rinse that sooths sores in the mouths of bone marrow transplant patients and a treatment that increases saliva production in patients struggling with Sjögren's syndrome, a condition that causes dry mouth. Dr. John Morgan, a TUSDM professor of public health and community service, directed a study to understand why patients with intellectual and developmental disabilities face higher rates of oral decay and disease. Dr. Gerard Kugel (D85) has focused on improving the way dental implants fuse with the jaw bone. In early 2017, Dr. Jake Jinkun Chen, director of the Division of Oral Biology and a TUSDM periodontology professor, received two large NIH grants to continue his work on bone regeneration in patients with diabetes and bone diseases.
These are but a few examples of the ongoing work at TUSDM. Other faculty and students search for ways to relieve craniofacial pain, help patients recover from severe injuries and restore full functionality to their mouths, or execute studies in myriad other aspects of oral health research.
Each time a TUSDM student or professor steps into his or her laboratory, the legacies of TUSDM researchers like Murnane, Buonocore, Baum, and others live on. Energized by this spirit of innovation and entrepreneurialism, their research continues pushing new frontiers in dental medicine.