Integrity
Life, Learning, and Practice
From its founding, the Tufts University School of Dental Medicine has been about defining and reinforcing foundational principles. In the program's early days, faculty and administrators wanted to reinforce a commitment to medical-quality clinical care and rigorous scientific investigation of new methods of dental treatment. As the program evolved throughout the late nineteenth and early twentieth centuries, it added new strategies that folded community caregiving—and later, aggressive research programs—into departmental curriculums.
TUSDM has long understood that quality dental care requires more than a working knowledge of the mouth, or even the entire body. Dentists are an integral part of a broader healthcare system and legal environment that interacts with society in a variety of ways. The course load taken by the very first class at the Boston Dental College (later, TUSDM) in 1868 included instruction in "dental jurisprudence." The class equipped students with a basic understanding of the laws and regulations that would influence them in private practice. As regulations and professional expectations expanded with each passing decade, the institution revised and enhanced courses in law and ethics.
In the 1960s, two faculty members played a key role in reshaping the way TUSDM considered its role in society. Dr. Louis J. P. Calisti was a graduate of the University of Pennsylvania School of Dental Medicine and had completed a master's degree in public health from Harvard before he came to TUSDM as a faculty member in 1956. During his time at TUSDM, he also served as director of the Health Department in Brookline, Massachusetts. The combination of his educational background and practical experience ignited a deep, personal interest in fusing dental education with public health.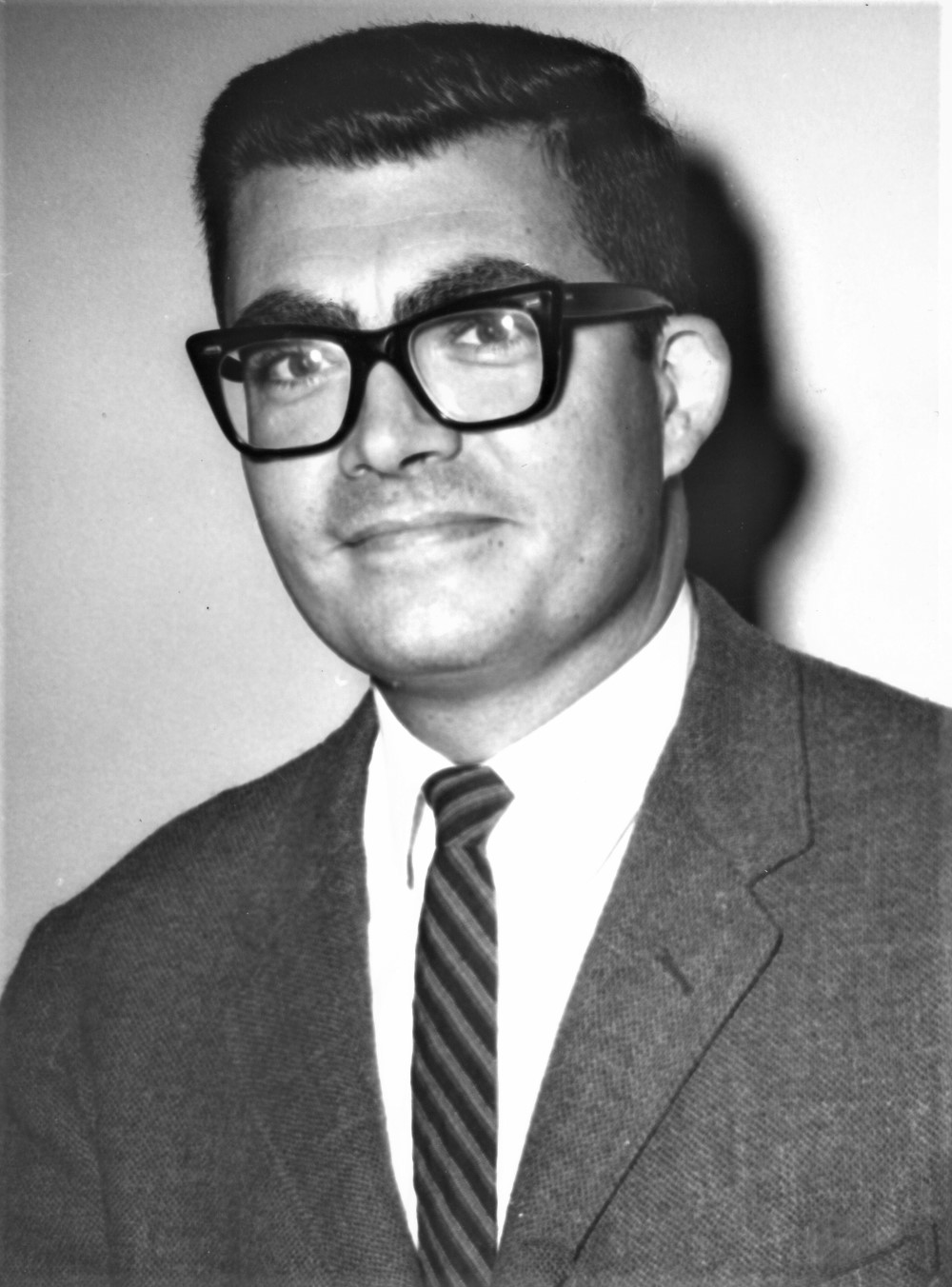 Upon joining the TUSDM faculty, Calisti set up an off-campus office where he developed a concept of social dentistry that trained dental assistants to aid the doctor in the exam room. With a small team of paraprofessional assistants, Calisti argued, a dentist could provide even more detailed and customized care. Meeting early success, he acquired federal funds and developed a "Dental Auxiliary Utilization" (DAU) program at Tufts. Partnering with Northeastern University, Calisti expanded the program into a joint effort that, over the course of two decades, trained more than 1,500 dental support professionals.
When Calisti became the dean of TUSDM in 1963, he focused on revamping the school's Harrison Avenue facility and oversaw the planning and groundbreaking of the new TUSDM campus at One Kneeland Street. He turned over the reins of the Department of Social Dentistry to Dr. Donald Giddon, a Harvard-trained dentist with a doctorate in psychology from Brandeis University.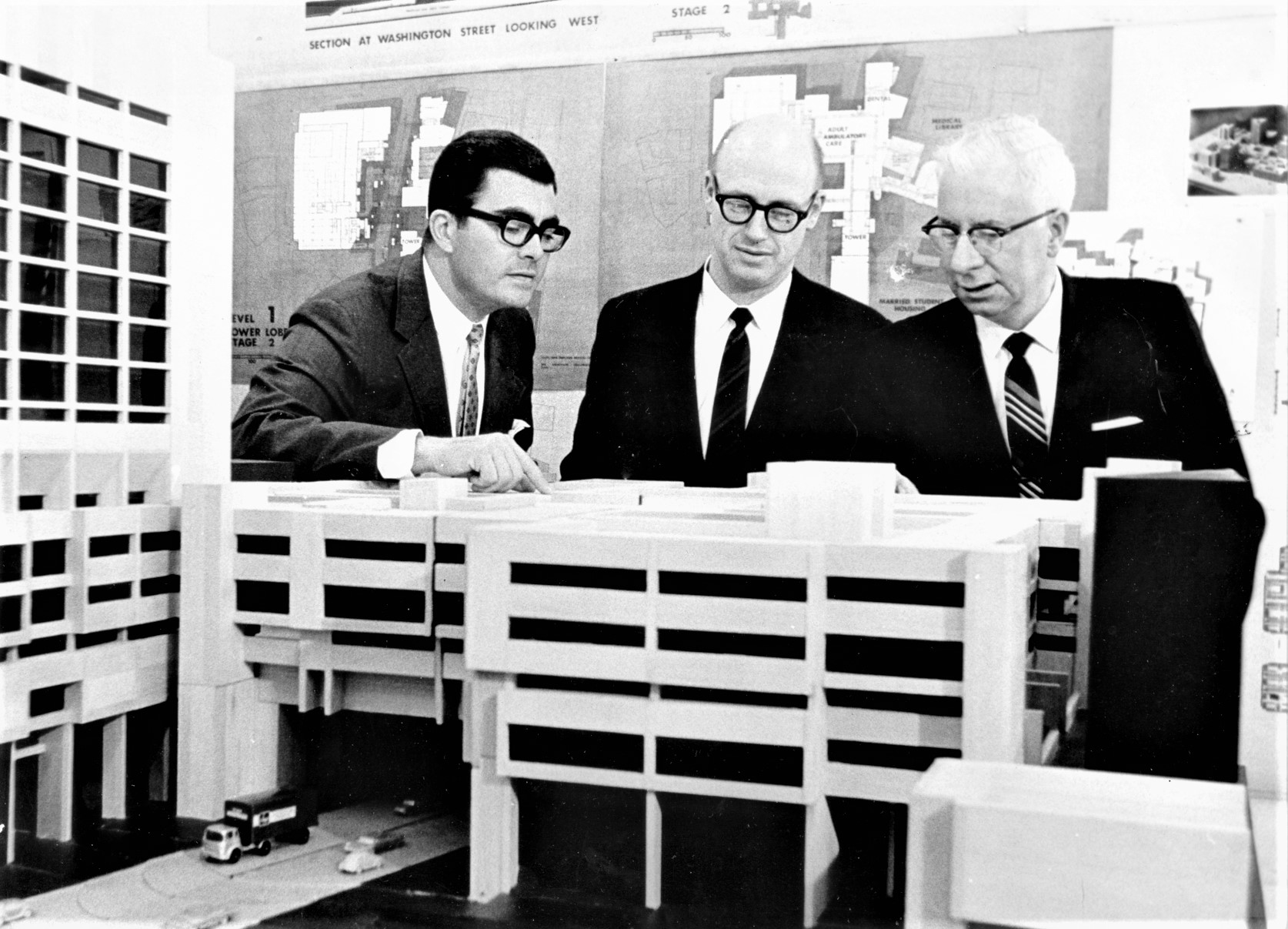 While maintaining Calisti's DAU program, Giddon added components that sought to "create a dentist aware of the environment, which necessarily includes the doctor-patient relationship . . . as well as the dentist's responsibilities to society." Under his watch, the Department of Social Dentistry developed courses that covered law, psychology, economics, and history, pushing students to expand their conception of the broader roles and influence of dental professionals.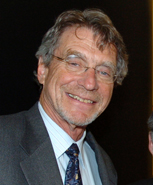 The DAU program also included additional work in community clinics. One TUSDM program used federal funds from the Office of Economic Opportunity—the administrative wing of President Lyndon Johnson's "War on Poverty"—to conduct community health work at a Boston housing project.
As federal funding declined and women showed less enthusiasm for paraprofessional careers in the 1980s, TUSDM ceased the DAU and other social dentistry programs, yet Calisti and Giddon left their mark on the TUSDM community. The core ideals of their Department of Social Dentistry infused the institutional culture with an awareness of dental professionals' roles and responsibilities to society at large.
Today, TUSDM's values are reflected in the "Tufts 2020 Oral Health Curriculum." Beginning with the class of 2018, a set of revisions to the D.M.D. program integrated the institution's commitment to scientific and medical excellence with its emphasis on strong patient interactions and advocacy, compassionate caregiving, continuing professional education, and above all, integrity.